Download
Repetier-Host
Windows version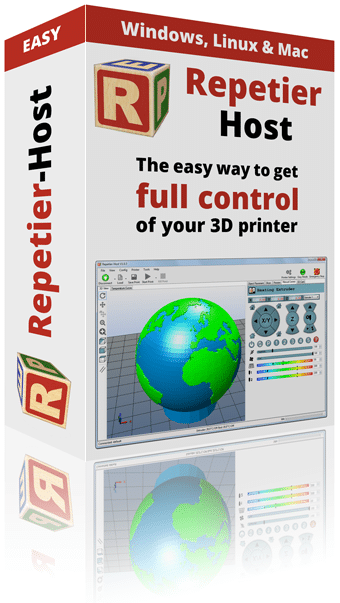 The windows installer comes already with everything you need. It includes Slic3r, Skeinforge, Python and Pypy. Requires .NET 3.5SP1 framework.
Licence: Apache V2
Source repository: Github
Linux version
The Linux version requires a recent installation of the Mono framework. After unpacking the tar file you need to run configureFirst.
Additional translation / Learn how to translate
Repetier-Host Mac
The latest stable release of the Repetier-Host for Macintosh. Download and run the package to install. If you are using the new Mountain Lion, you need to allow installation of unsigned code!
Licence: Apache V2
Source repository: Github
Repetier-Firmware
Licence: GNU GPL V3
Source repository: Github