Download the newest Repetier-Server at:
https://www.repetier-server.com/download-repetier-server/
Features & Benefits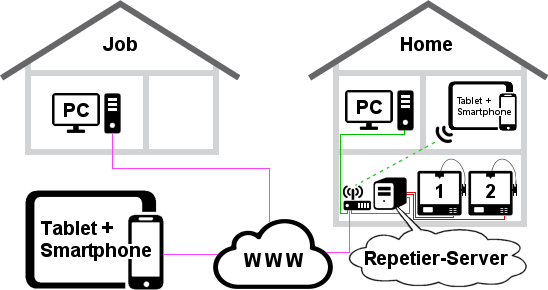 Full Flexibility – Access your 3D printer from anywhere.
Maximum Compatibility – Works on all recent browsers on computers, smartphones and tablets.
Webcam Integrated – Watch your print anytime
Security through User Authentication – Give each user only the necessities rights, for example print only or allow configuration.
Small Memory Requirement – Prints files of any size with new file management. Prints prefetch only the next 5,000 lines. G-Code preview only loads single layers.
Price Calculation – You get the production costs before printing. We even split usage by extruder.
Push Messages – Get free push messages with status reports via Repetier-Informer on your smartphone or tablet.